Medical Products
The application of moist heat is a routinely prescribed therapy in today's medial field. The body's physiological response to moist heat is dilation of the blood vessels, causing an increase in the blood flow to the area under treatment.
Increased local circulation enhances recovery by flushing away the waste products and bringing in fresh blood cells to the treatment area. Moist heat is exceptionally useful in treating back pain caused by muscle spasms from strain and tension. The pain of arthritic and muscleskeletal conditions can be temporarily alleviated with the use if moist heat therapy.
The increased blood flow can help relax muscles in spasm and help maintain joint and muscle flexibility. Along with rest, the Theratherm Digital Moist Heating Pad will gradually relieve pain by relaxing a muscle in spasm. Theratherm treatment is also efficient in relieving pain caused by muscle spasm or inflammation after a day of recreation, gardening, jogging of household activities.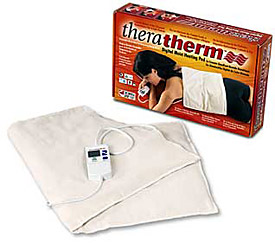 The Theratherm Digital Heating Pad Produces Moist Heat Automatically
There is no water to add, no water to boil, no dripping packs and no towels to prepare. Moisture is drawn from the humidity in the air and retained in the outer flannel cover. The moisture acts only as a means to transmit heat more deeply into the tissue, so only a small amount is needed.
The Theratherm Digital Moist Heating Pad is more effective than other electric heating pads on the market because it delivers intense moist heat therapy. The digital controller is also used to set the treatment time and features a lock out mode to guard against remiss touching of the controls during treatment.
The Theratherm Digital Moist Heating Pad is more effective than other electric heating pads on the market because it delivers intense moist heat therapy.The moist heating pad expands the size of the blood vessels, increasing blood flow.
The temperature of the heating pad is controlled by the patient with a digital controller that can be turned on and off. The digital controller is also used to set the treatment time and features a lock-out mode to guard against remiss touching of the controls during treatment.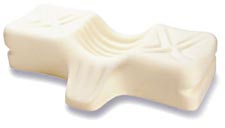 Therapeutica sleeping pillows and back supports have long known to help relieve and even prevent the discomfort of neck and back pain by providing correct spinal alignment.
For Back Sleepers:
unique "Wedge Extension"supports the upper back
"Cervical Contour"maintains natural curve of the neck
"Center Cavity"cradles the head for optimal support and comfort
For Side Sleepers:
"Raised side sections"accommodate shoulder height
"Contoured Head Rest "keep the head and neck level
"Side Cavities"provide flexible cushioning, ensuring jaw comfort, essential for TMJ sufferers
Mikei Red Reishi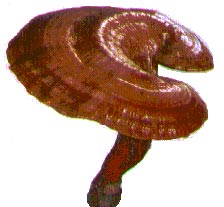 Among the 6 types of reishi (red, black, white, yellow, purple & blue), the red reishi used in MIKEI is ranked number one for it's medical efficacy. MIKEI Cultivation Method MIKEI Red Reishi is an end product produced by Japan's foremost reishi growers, the Mayuzumi family.
The Mayuzumi family has a history of over 25 years in cultivating reishi mushrooms,together with their past experience and new state-of –the-art technology, their name is well known in Japan for strict and unique cultivation methods of Reishi. First, the cultivation of red reishi is accomplished by grafting the superior fungi onto wood logs of Japanese oak. The wood logs are then placed in greenhouses with strictly controlled environmental factors. With state-of-the-art technology and continual supervision the cultivated reishi crop can achieve the highest medicinal value when harvested.
MIKEI State-of-the-Art Extraction Technology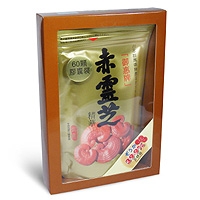 Only the best kidney shaped reishi is picked from the harvested crop. It is then dried under 80 for 3 to 4 hours, removing all the moisture in the reishi plant. The reishi fruit body is pulverized into powder which is then boiled in 100 water to extract the essence juice. The juice will be boiled at least 3 times and then vacuum dried to obtain the essence powder. The end product is easily absorbed by the human body when consumed in this state.
Note: The majority of the reishi products in the market place are made with the pulverized powder from the reishi fruit body which is not refined further to Produce the extracted essence powder.
This process seriously impedes the ability for the human body to absorb it, thus lowering the medicinal value of the product. A Perfect Health Food Supplement Regular consumption of MIKEI Improves blood circulation and increases the metabolic activity if the human cells. It also helps strengthen internal organ function and increase the natural immunity of the body. MIKEI assists in life longevity and overall beauty. By strengthening the immune system and blood circulation, MIKEI is beneficial in the following conditions:
Hypertension and hypertension
Heat conditions that cause heart attacks
Arteriosclerosis & High Cholesterol level
Symptoms of menopause, unidentified clinical syndrome (neurosis)
Constipation, menoxenia and psychosomatic diseases
Hepatitis
Diabetes mellitus
Gastric& Duodenal ulcers
Allergies
Asthma
Rheumatism & arthritis
Hemorrhoids & varix
Relief from stress & anxiety
Recovery Symptoms
During the initial period of intake, you may feel dizzy, have sore bones, itchy skin, increased bowel movements, hardening of faces of loose stool. Or pimple-like eruptions appearing on various parts of the body. These are all normal signs of recovery and an indication that the medicinal effect of reishi is functioning well… the excretion of accumulated toxic matters from modern day foods and vigorous acclivities of the body metabolism.
The above-mentioned reactions differ from individuals: some consumers might not have any reaction at all. Such reactions are only temporary, lasting only a few days until the body adjusts to the improved overall activity that comes from taking reishi.
Although reishi has many physiological reactions due to the medicinal effect, associated with most chemical drugs.
Directions: For preventive purpose: 1~2 capsules once daily for individuals 2 with health problems: 2~4 capsules twice daily
Sagee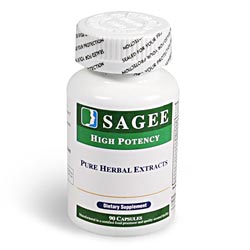 The brain is the most metabolically active organ in the body, yet stress, improper medication, lack of exercise, unbalanced diet, radiation and other environmental pollutants pose a continuous threat to brain's health and vitality."SAGEE"is a pure natural formula with 100% herbal extract for a healthy brain. Research shows Chinese herbs have the power to improve brain health. With the combination of ancient oriental wisdom and modern herb processing technology,"SAGEE"revitalizes and rejuvenates the brain. The most important factor of normal brain function is the blood supply to brain, and the nutrient and oxygen content of the blood.
"SAGEE" helps to increase blood circulation to the brain so that it can stay at its peak performance. Recent studies show that brain cells continue to develop even in adulthood, suggesting that damage caused by injury and disease is repairable."SAGEE"simulates brain cells to regenerate, so that the recovery from cerebropathy can be greatly increased. Only a limited percentage of the brain is active for normal functions, while the remaining part stays in a state of dormancy. "SAGEE"can activate the dormant neural cells, and promote the functional migration from damaged brain parts to healthy parts.
INGREDIENTS:
Fleece-flower stem, Wolfberry fruit, Siberian solomonseal rhizome, Red sage root, Magnolia vine fruit, Saflower, ChuanXiong rhizome, Polygala root, Walnit kernek, Grassleaved sweetflag, Rhizome.
INDICATIONS:
Insomnia, migraine, neuroticism, schizophrenia, sequelae of apoplexy (stroke), senile dementia, cerebral embolism, tinnitus, epilepsy, autism, Alzheimer's Disease, Parkinson's Disease and other kinds of cerebroathy and disorder.
WHO SHOULD TAKE "SAGEE":
Computer and Cell Phone Users Brain tissue is particularly susceptible to damage from free radicals. Competitions, magnetic wave radiation, environment pollution will cause serous damage to brain cells."SAGEE"helps to repair the damaged rain cells, reduce brain fatigue, and improve work efficiency.
Students of All Ages Students taking"SAGEE"reported not only memory improvement, but also faster responses, longer concentration, better attentiveness and less tension.
Seniors"SAGEE"simulates brain cells to divide and regenerate, so as to slow down the aging process, and relieve aging related syndromes.
People Suffer From Brain Disorders Mental disorders includes but not limited to : Insomnia, migraine, neuroticism, schizophrenia, tinnitus, autism
Patients of Brain Disease Brain disease includes but not limited to: Alzheimer's disease, cerebral embolism, cerebral hemorrhage, epilepsy, parkinson's disease, senile dementia, stroke.
People with Mental Handicap A person who has a mental handicap generally tends to have a limited ability to learn. This limitation may be present at birth or may be acquired early in life."SAGEE"helps to increase brain activities and learning ability, making it easier to cope with the demands of daily life.
WHO CAN NOT TAKE "SAGEE":
Pregnant women
How to Use:
Recommendation: 2 capsule each time and twice a day, before breakfast and dinner.