Advance Medical Esthetic Treatments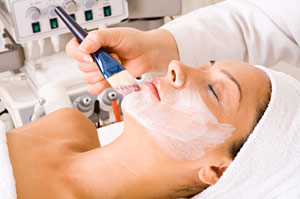 Microdermabrasion/diamond peeling $120
quick and effective way of removing skin imperfection without downtime and discomfort, ideal for congested, devitalized, thicken skin, scars,enlarge pores, fine lines and blemishes.
Chemical peel $120~$168
this is an even and controlled shedding of the damaged skin cells utilizing professional strength solutions, accelerating skin cells turn over rate. It greatly improve fine lines and wrinkles, brown spots, scars, and oily congested skin.
Laser Treatment (IPL LHE)
available for skin rejuvenation, pigmentations, broken capilaries and acne removal
Laser Hair Removal
require 6 treatments 6-8 weeks apart
Advance micro needling $168
the microneedle roller / dermapen with fine needles is applied on the skin to produce microscopic channels in the skin which releases growth factor that stimulate new collagen production,thereby reducing wrinkles and scars improving skin texture.
these channels significantly improve the penetration of active ingredients in the trans dermal solution used in conjunction with microneedling.  the dual action of creating effective dellivery system and rejuvenation give noticeble result in approximately six weeks and continue further enhancment for up to 6-12 months after the completion of 6 treatments mantained with home care products rich in EGF and or stem cells.
Before_After_photo-_Microneedling
Vasculyse starting from $85
a thermocoagulation treatment for skin tags, ruby points, spider angioma and telangiectasia , delivering inmediate visible results.