Body Contouring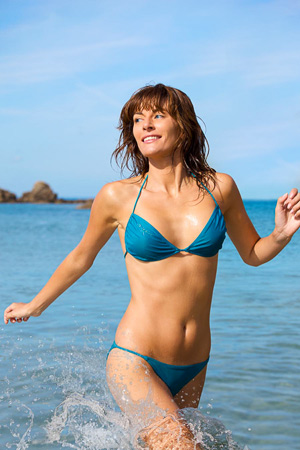 Swiss anti cellulite treatment  $145 /90 min
An intensive treatment to refine the figure using Celluli Active Mud (algae) and a mixture of plant concentrate for a body wrap, the self heating action and bubbling mud plus a specific massage helps to significantly improve the appearance of orange-peel skin and localized areas of fat.
Swiss contour and firming treatment  $145/90 min
RF radio frequency Slimming $ 130/60 min
$195/90 min
The heat generated from RF accelerates the natural metabolism of the fat cells, causing the cells to shrink via the release of fatty acids (liquid fat) which is disposed of naturally via the blood and lymph system. RF-based treatments smoothes, contours, tones and lifts offering a non-surgical choice that effectively treats cellulite and reduce circumference at the root of the problem – without harming surrounding tissues. Session include kyung rag remodeling massage.
Kyung Rag Body Contouring  $100/60 min
                                                           $140/90 min
Deep Korean slimming massage helps to increase lymph and blood circulation to the fatty cells for a detoxification and drainage, best effect when combined with RF.
Acupuncture $65
By balancing the metabolic energy, acupuncture help to suppress craving and to restore healthy digestive system.