Massage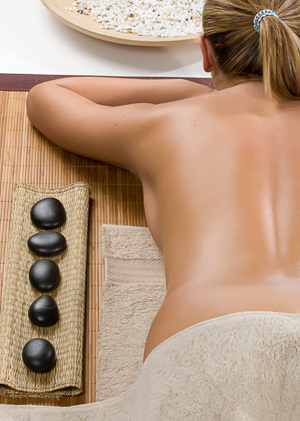 Our spa therapist offer various massage techniques that may be combined in one session. Please consult the spa therapist at the beginning of  your session.
Please be advised that spa therapist's massage is not eligible for extended medical insurance claims, instead, please request our registered massage therapist.
Acupressure   Aromatherapy   Swedish
Shiatsu   Reflexology   Scalp Massage
Pregnancy Massage
30 min $50
45 min $70
60 min $85
90 min $105
120 min $135
Specialty massage
Kyung Rac Massage (Korean style)
$100 – 60 min
$140 – 90 min
Korean style massage for lymphatic drainage and remodelling purpose.
Hot Stone Massage
This massage reaches beyond the physical experience of typical massage and provides a dynamic experience for the body and soul. The therapist uses heated Basalt Oceans stones strategically placed along the body, the warmth of the heated stone promote a deeper relaxation and better circulation.
Royal Thai Massage
$145 – 90 min
$200 – 120 min
The traditional Thai Massage combines pressures  on the energy points with stretching of muscles, session is available from 90 min, although the 2 hrs session is strongly recommended.